With our help BMW launched their brand new robotic based experience and information exhibits at the IAA 2011.
With our focus on getting a grasp on innovative solutions, we took the challenge to create the technical prearrangements and developments in order to integrate industrial robots into cross media exhibits.
Starting from this groundwork we also designed and programmed particular exhibits. Thus we had the pleasure to work on practically all aspects of this futuristic project from concept/motion/interface design to the actual design and engineering of the robots movements to make them appear as individual beings with individual characteristics.
Physical Pseudo Physics – Real-Time Robotic Motion Library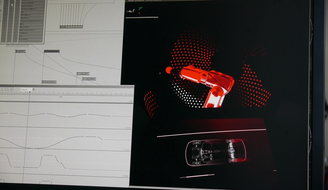 The idea of this Robotic Exhibit is to create a realistic impression of a high dynamic drive on the display to explain BMW's xDrive Technology.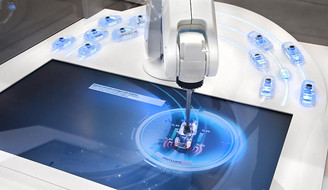 Super-Kamiokande Geodesic Display with a real-time controlled robot in the center for BMW M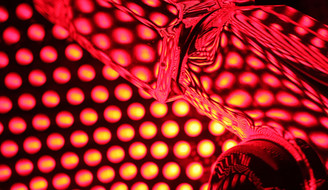 This robotic Exhibit displays real material samples with the help of real-time driven microscopes at the robots tool.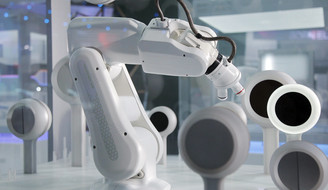 A robot presents engine parts and their specifications.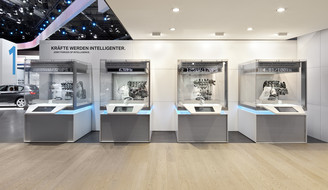 MESO realized the interaction screen and heart of the sculpture, where the user can browse, filter and choose from the multitude of material combinations.